Biographical details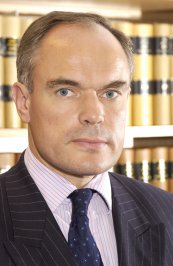 James Dingemans QC
Born: 1964
Education
James Dingemans was educated at Mansfield College, Oxford, where he graduated with a BA in Jurisprudence and was a Rugby Union blue and a Rugby League half-blue. He was a Duke of Edinburgh Entrance Scholar and Major Scholar of the Inner Temple.
Career
Called to the Bar: 1987
Member of the South Eastern Circuit
Queen's Counsel: 2002
Recorder: 2002
Practice
Main practice areas: commercial (litigation and arbitrations); personal injury; appellate work, including in the Privy Council
His practice includes commercial and business law including sale of goods, insurance, construction and claims for and against banks, receivers, insurance companies and local authorities. He undertakes constitutional and appellate work (including appellate crime) in the Privy Council, and administrative and human rights work including claims for and against governments and cases raising issues of freedom of expression. His human rights work includes cases relating to the European Convention on Human Rights, the International Covenant on Civil and Political Rights and the Inter-American Convention on Human Rights.
His practice also covers personal injury work (including overseas accidents), defamation, professional negligence and product liability.
He is listed in the 'Legal 500' Guide to the Legal Profession as a Leading Silk in Personal Injury work.
He sits as Recorder and is a Member of the Chartered Institute of Arbitrators. He has lectured and published widely, and is co-author of 'Employers' Liability Cases' published by Butterworths.